Abstract Conversations: Launch
An ongoing series of approachable conversations with the industry's leading founders, innovators, and thought leaders.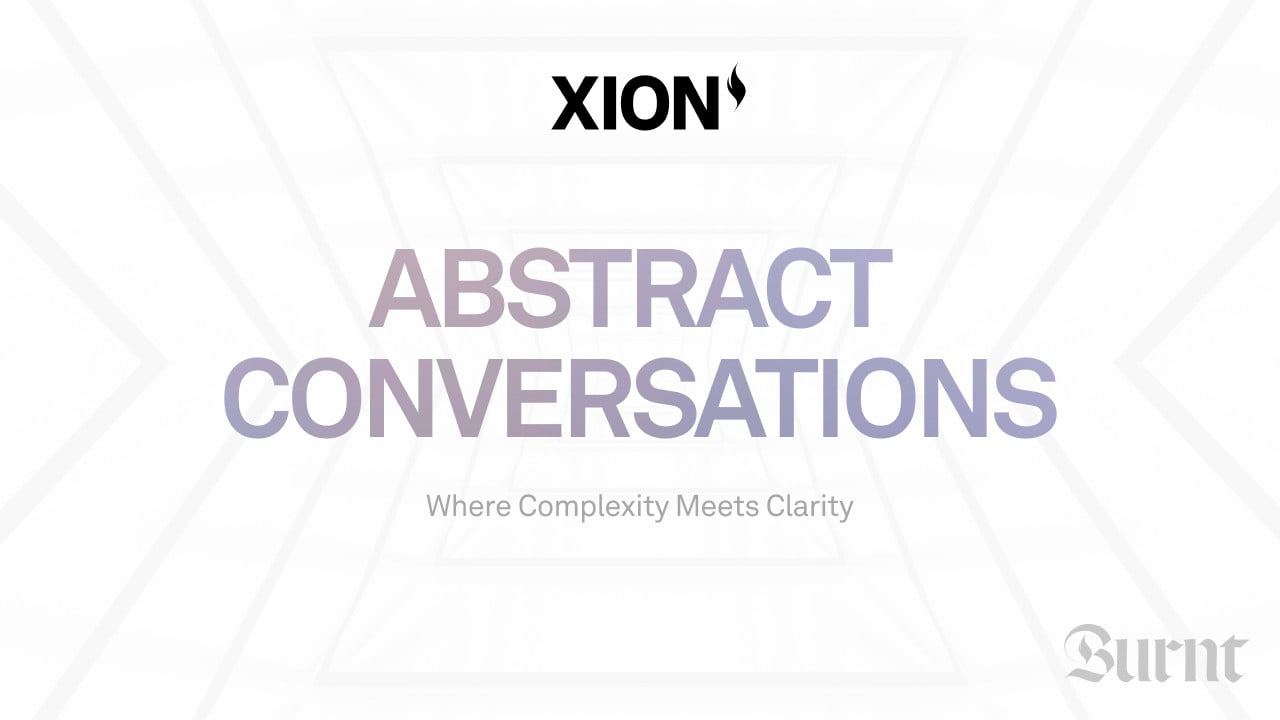 Welcome to Abstract Conversations, a ongoing series of approachable conversations with the industry's leading founders and innovators, where complexity meets clarity.
Meet your host
Abstract Conversations is hosted by none other than the infamous Burnt Banksy, founder and CEO of Burnt. Burnt Banksy, who first captured global attention with his audacious demonstration of digital scarcity, brings to the podcast a wealth of industry expertise and knowledge. As a pioneer in the field and active innovator — the Burnt team are the core contributors to the XION network — Burnt Banksy's insights and perspective are poised to offer listeners a digestible and educational glimpse into the inner workings of the crypto world from its leading figures.
Why Abstract Conversations?
Abstract Conversations mirrors the company's mission to make crypto more approachable to mainstream audiences. In the same way that XION's Generalized Abstraction layer is aimed at abstracting away complexities to enable mass adoption, the podcast will feature engaging, easy-to-follow conversations with the industry's leading contributors.
These approachable conversations will be designed to dive deeper into the fundamentals of their projects, making even the most intricate topics fun and accessible to everyone, from crypto natives to newcomers. The podcast will cover a variety of sectors, addressing various facets of the industry, with the aim of educating, simplifying, and providing unique insights from the industry's brightest minds.
Stay tuned
With Abstract Conversations, Burnt is excited to continue its mission of making Web3 more accessible to all, through the use of various mediums. As with everything we do, we strongly believe in the community's input. Abstract Conversations will continuously evolve, shaped by the insights and suggestions of our listeners. Stay tuned for our inaugural episode, where we'll continue to unravel the complexities of crypto and make it approachable for everyone.