Revealing The XION Ecosystem
Early Success in Assembling a Cutting-Edge Network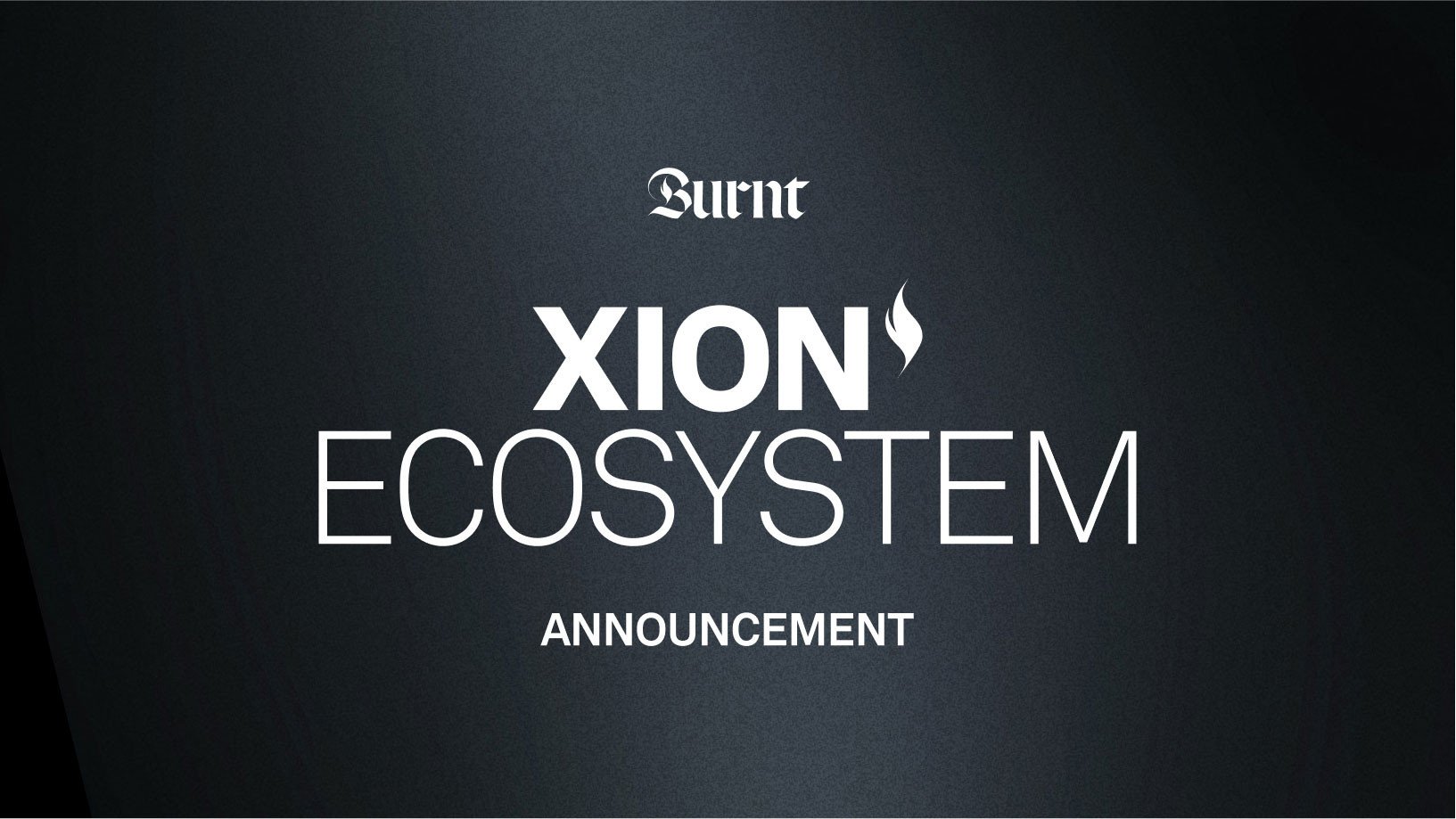 MORE THAN JUST AN ECOSYSTEM
At Burnt, we have achieved more than just helping to establish an ecosystem; we have helped to construct a network that exemplifies the potential of web3. Most recently we announced our launch of XION, a blockchain specifically built for consumer adoption. XION has provided a place for us to help contribute to expanding and developing a network of the industry's most groundbreaking projects. With each collaboration, we have a distinct approach to helping XION reach its end goal: making web3 technology more accessible and inclusive for everyone. Our growing ecosystem currently consists of projects from a wide range of categories, including but not limited to wallets, on/off ramps, infrastructure providers, bridges, and layer 1s. You can dive deeper here: https://xion.burnt.com/ecosystem.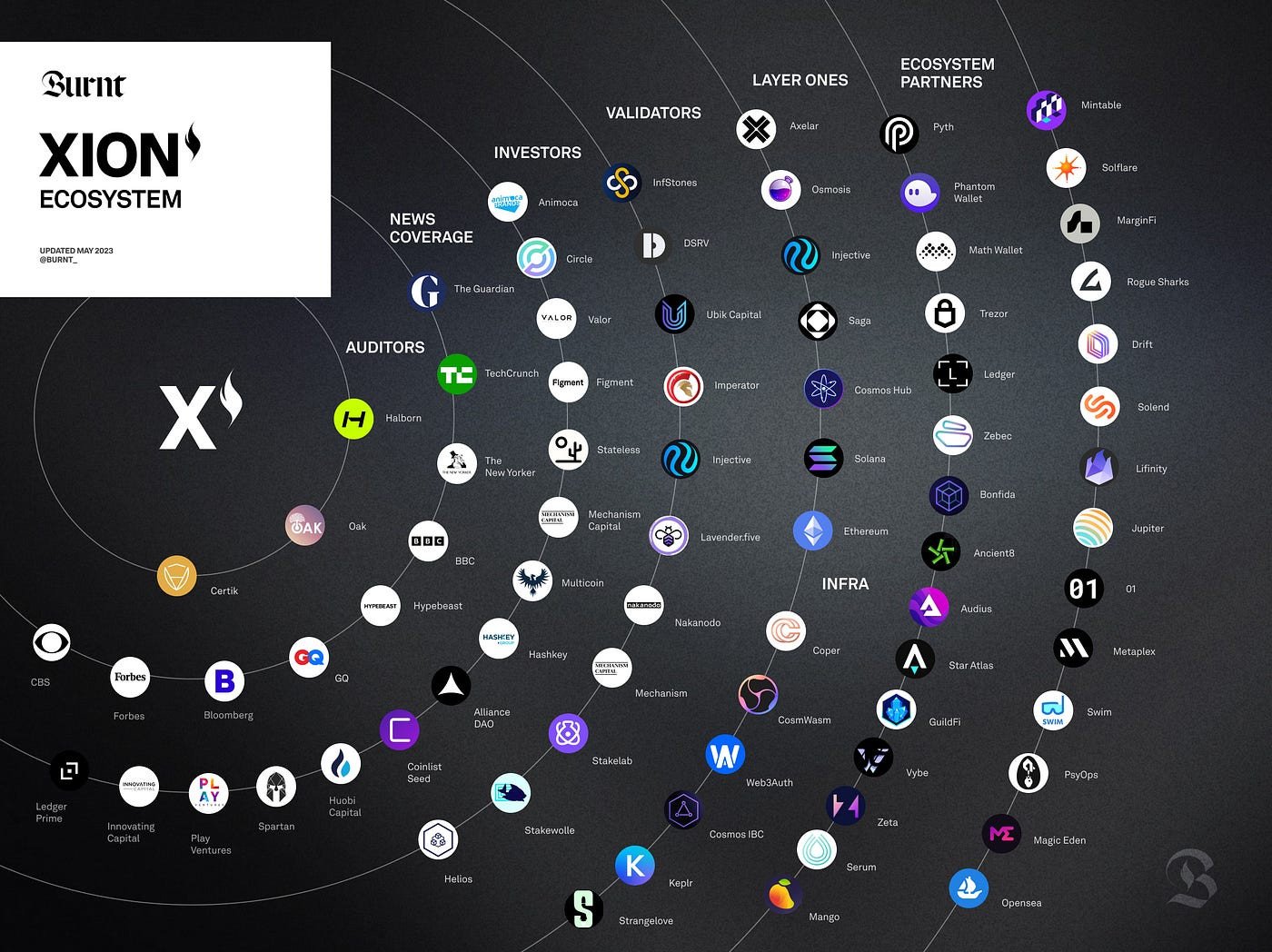 BEYOND REPUTATION
When contributing to building the ecosystem, our focus for XION goes beyond technological compatibility or market reputation. The driving force behind each collaboration is our mission — to rebuild broken systems of ownership and remove technical crypto barriers for consumers. We work with projects who not only comprehend this mission, but are also equally dedicated to seeing it come to life. The XION ecosystem is not merely a network of businesses; it's a collective of visionaries committed to pioneering change through web3 technology.
JOIN US
This is just the beginning. As we continue to expand, the strength and unity of the ecosystem we are building around XION will be the foundation for our growth as we continue to push boundaries alongside our community. Keep an eye out for some project spotlights coming out in the next few weeks! We'll dive deeper into individual projects and share more in-depth information on them.