By

Burnt Team
On

August 3rd
Category
Tags
Validator Spotlight: InfStones
Leading Validator InfStones Integrates with XION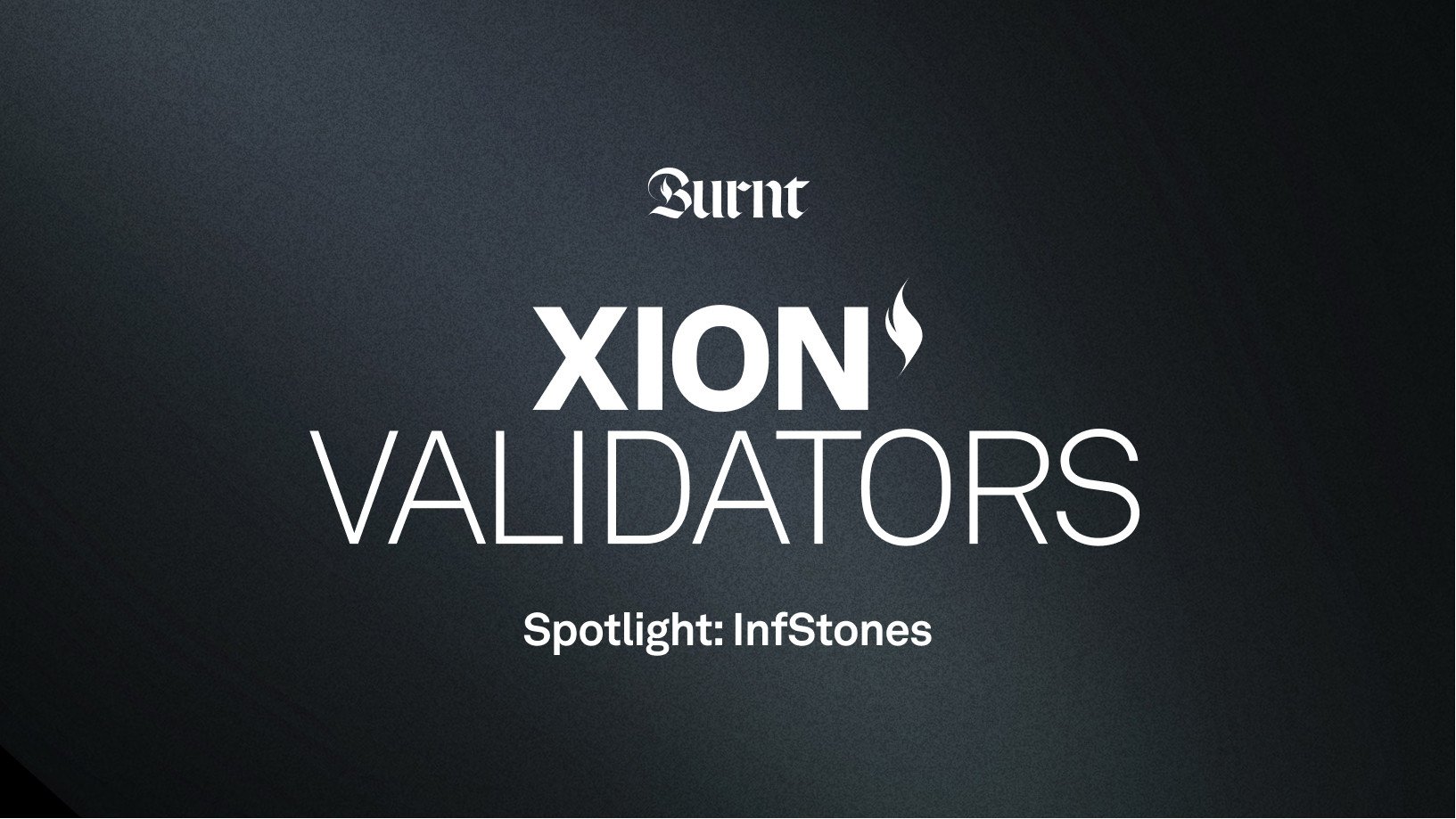 Intro
We are excited to spotlight InfStones, a renowned Platform as a Service (PaaS) blockchain infrastructure provider that is integrating XION as a genesis validator. By launching a validator node on XION, InfStones will help to keep the network secure and operating at maximum capacity. Renowned for its user-friendly API and high-performance node management platform, InfStones joining XION marks a new milestone in the ecosystem's journey towards fostering a more decentralized and equitable digital world.
About InfStones
InfStones has been trusted by some of the biggest blockchain companies globally, including Binance, CoinList, BitGo, OKX, Chainlink, Polygon, Harmony, and KuCoin, to name a few. As a company supporting over 20,000 nodes on more than 80 blockchains, InfStones offers a robust, cutting-edge AI-based infrastructure that powers developers worldwide. Today, the company employs close to 100 team members from 10 different countries across 4 continents. InfStones has further received USD $110 million in funding from SoftBank, GGV Capital, and many others, validating its business model.
With this trust comes the expectation and responsibility of providing nothing short of the best. By joining XION as a genesis validator, InfStones will play a pivotal role in verifying transactions within the XION blockchain, maintaining security, and high network uptime. This integration aims to bolster the reliability, speed, efficiency, security, and scalability of XION, effectively enhancing its cross-chain and decentralized application development capabilities.
Looking Ahead
As with all of XION's genesis validators, InfStones is part of the group given its robust PaaS platform and mastery of Comet (formerly Tendermint) based chains. With InfStones onboard, XION is poised to deliver superior services and security. The community is confident that InfStones will serve a vital role in XION's testnet as well as its upcoming mainnet, and help XION propel the next wave of Web3 adoption.