XION Learning Series: Intro
Explore the unique vision, features, and technical intricacies of XION.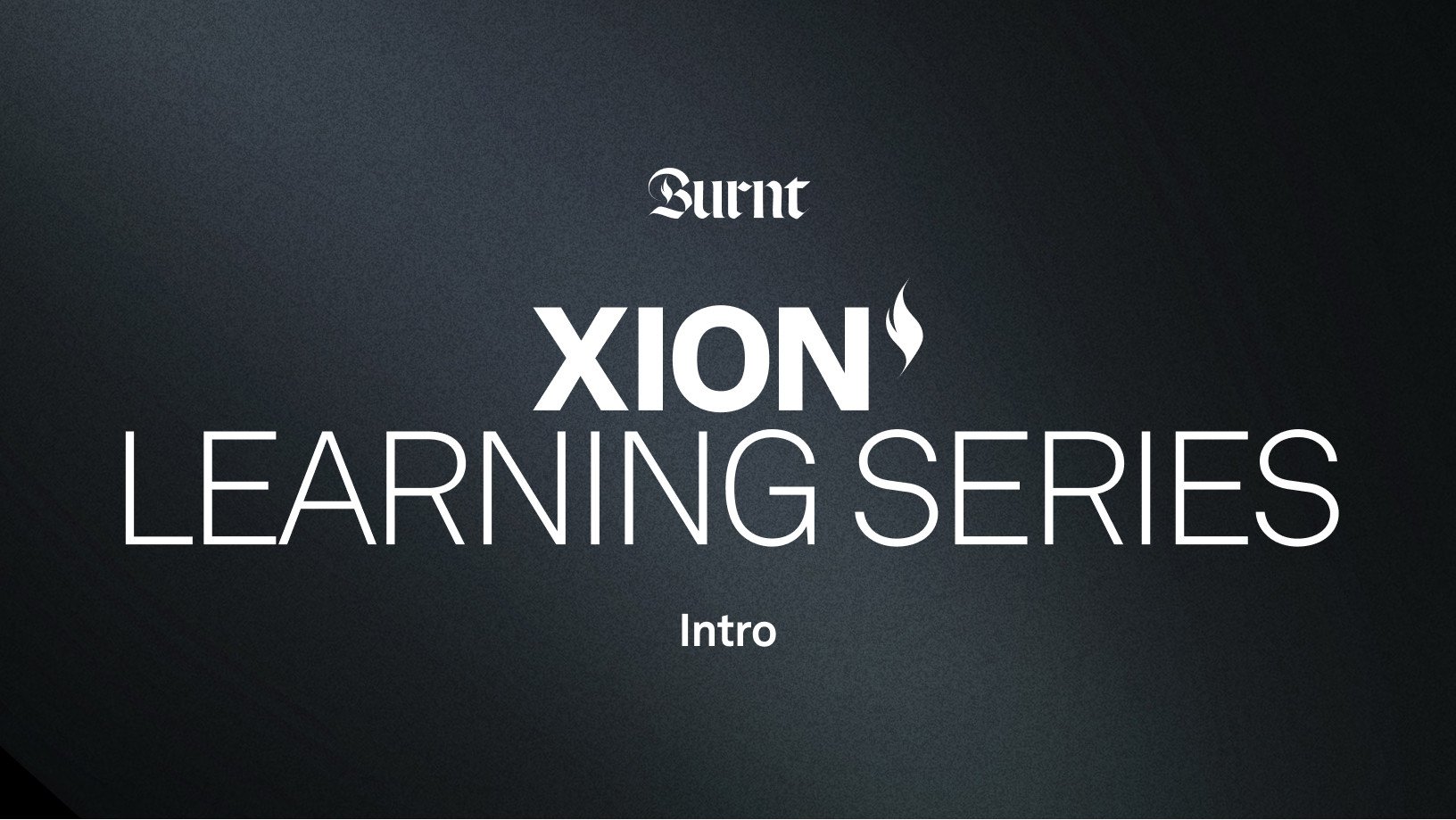 Welcome to the XION Learning Series, an on-going educational journey that will explore the unique features, vision, and potential of the XION Layer 1 blockchain!
Introduction
The community's growth and reception to XION has been incredible — and full of questions about how and why we got here. To facilitate ease of access to essential information, we're creating an educational series that aims to aggregate all essential information into one easy-to-reference place. The Learning Series will dive deeper into the vision for XION, its intricacies, and what makes it poised to transform the Web3 landscape. Whether you're just starting your journey into Web3 or you're a veteran of the space, this on-going series will provide you with a comprehensive understanding of XION in a digestible manner.
Background
The mission driving Burnt, the core contributors to the XION network, is to rebuild broken systems of ownership. We believe Web3 is fundamental in this pursuit due to its ability to re-balance the distribution of power, agency, and financial cooperation at scale. To that end, we also believe that in order to rebuild these broken systems, we have to allow everyone the same access to true ownership, regardless of technical knowledge. XION, the first chain purpose-built for consumer adoption, was created to realize this future.
Learning Series Overview
The Learning Series will be your gateway to understanding the intricacies of XION, providing you with an immersive and in-depth exploration of its revolutionary capabilities. It will be a long-standing series consisting of different parts, each exploring distinct aspects of the network as it unfolds. By structuring the series in this manner, we'll ensure that you receive the latest and most relevant information about XION, staying up to date with its cutting-edge developments and innovations.
In Part 1, we will delve into the foundational aspects that define the core of the XION chain. Over the course of several blog posts, we will explore essential topics that shape the XION ecosystem and highlight its immense potential to provide everyone, regardless of technical knowledge, access to true ownership. From its inception to its ambitious vision and technological advancements, we will shed light on the driving forces that spawned the creation and technical direction of XION.
As we proceed, we'll also introduce an exciting component to our Learning Series - a series of engaging knowledge quizzes. These quizzes will be thoughtfully crafted to challenge your understanding and encourage critical thinking while delving into XION's core concepts and features. The quizzes will give you the opportunity to reinforce what you've learned, solidify your knowledge, and gain the confidence needed to navigate the XION ecosystem with ease.
Next Up
With the introduction of XION, we are entering an era of unprecedented possibilities for expanding the Web3 landscape to new audiences. The XION Learning Series will be an on-going educational journey, equipping you with the knowledge and insights needed to truly understand the uniqueness and potential of XION. Stay tuned for the upcoming blog posts in Part 1 of the series, where we will dive deeper into our journey that got us here, the tech stack, and the custom modules that shape the XION ecosystem.