By

Burnt Team
On

October 31st
Category
Tags
XION Learning Series: Summary & Quiz
Wrapping up Part 1 of the Learning Series and introducing the first knowledge quiz.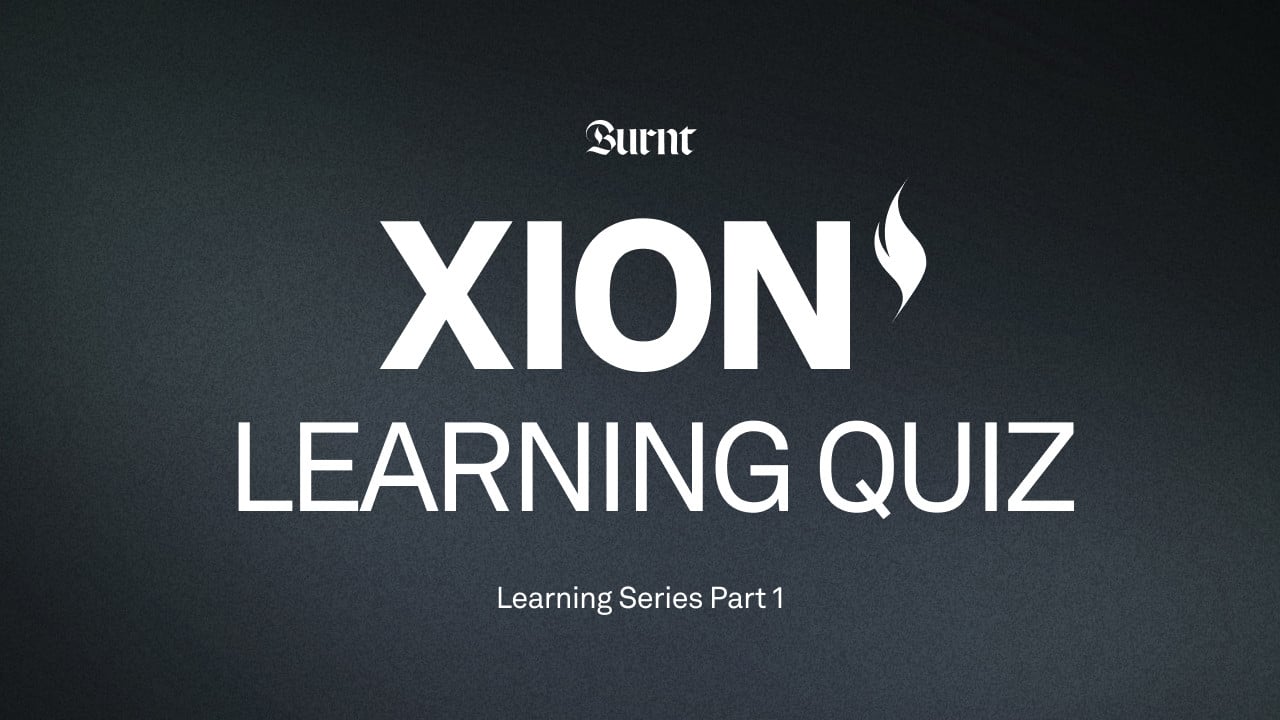 Intro
The Learning Series provides an immersive and in-depth exploration of XION's many novel capabilities. In Part 1, we explored the foundational aspects that define the core of the XION chain. Over the course of several blog posts, we covered essential topics that shape the XION ecosystem and highlight its immense potential to provide everyone, regardless of technical knowledge, access to Web3. From its inception to its ambitious vision and technological advancements, we shed light on the driving forces that spawned the creation and technical direction of XION.
Learning Series Recap
The Learning Series spanned a range of topics:
Intro: provides an introduction to the Learning Series.
Learning Series Quiz
As previously mentioned, we are also introducing thoughtfully crafted knowledge quizzes. These are meant to challenge your understanding and encourage critical thinking while delving into XION's core concepts and features. The quizzes give you the opportunity to reinforce what you've learned, solidify your knowledge, and gain the confidence needed to navigate the XION ecosystem with ease.
The knowledge Quiz is tailored to provide a fun and insightful exploration of the XION ecosystem by covering key topics from the Learning Series.
Who: The quiz is open to all users keen on testing and deepening their understanding of XION.

Where: You can access the quiz below.

When: The quiz is available starting today.
All quiz participants who successfully answer the questions are eligible to claim a special badge which will unlock future benefits within the community.
Step 1. Complete the quiz.
Step 2. Claim your XION Student badge when scoring a perfect score.
Step 3. Navigate to Guild & claim your unique role.
Conclusion
The first part of the Learning Series delved deeply into the foundational elements that make XION unique. We encourage all participants to not only revisit these informative installments but also to validate their comprehension by taking the first knowledge quiz. As the XION ecosystem continues to develop rapidly, the Learning Series will act as a cornerstone resource, equipping users with the understanding needed to fully grasp its groundbreaking concepts. In turn, it will empower participants to become more effective contributors to the ecosystem.